Similarly to previous years, you can register online for Miss Valentine.
You can access the online registration platform here: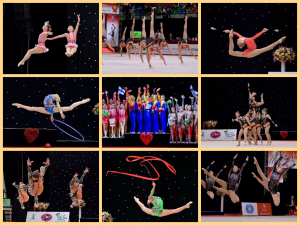 Step by step tutorial:
1. Sign in with your e-mail
Choose your password. Sporttech.io sends a confirmation link to your e-mail account. Click the link and sign in with your new password.
2. Add your organization
Once logged in edit the organizations by creating a new entry.
3. Fill your profile

When on profile page click "Edit" to add information. Don't forget to save the changes. Return to "Home".
4. Start the registration 
Click on "Explore" in the upper right corner of the screen. Miss Valentine 2015 competitions should appear.
5. Choose the competition
Click on the event you want to register to.
6. Inscribe your organization
7. Add participants
Click on the number in the column "Persons". Now click on "Edit" to add participants. Add  all details and don't forget to upload a passport photo (the participant will not be saved without a photo). Then click save.
Please remember: It is important to upload a valid photo of the competitor! The participants can enter the competition hall only if the security recognises the person on the photo. Please do not upload group and symbol photos.
Click "Add record" to add more people to your delegation.

8. You've made it! The participants are now registered for Miss Valentine 2015!
Good luck with registration!
If you will have any problems with registering your participants please contact the support team at support@sporttech.biz.